Profile
Information systems for transport and logistics:
Comprehensive and flexible SW development
Numerous tailor-made components
Full range of accompanying services
Stable quality of products and long-term success
A number of major prizes awarded by our customers
participation in the European rail research project Shift2Rail
 Specialized software companies:
A Czech private group of specialized software companies
Close and effective cooperation since 1993
The main development background is based in the Czech Republic
Own subsidiaries in Slovakia and Poland
Representations in Germany, Ukraine, Belarus, Russia
Total of 300 employees mostly with university and secondary education:

250 development
20 business
15 management
15 administration
OLTIS Group Members
OLTIS Group (2004)


Holding company, intern. projects, coordination, management
oltis.cz
OLTIS  (1997)


IT systems for railway infrastructure, dispatching systems etc.
www.oltissro.cz
JERID (1993)


Processing and providing of information, data and services in rail freight transport of Europe and Asia
www.jerid.cz
OLTIS Slovakia (2007)


Representation of OLTIS Group in Slovakia
www.oltis.sk
OLTIS Polska (2013) previously JERID Polska (2006)


Representation of OLTIS Group in  Poland
www.oltis.pl
OLTIS Hungaria (2014)


Representation of OLTIS Group in Hungary
www.oltis.hu
Management
Statutory director
Štefan Mestický
Executive Director and Procuration
Miroslav Fukan
Financial Director
Jiří Červinka
Director Division Management Systems and Operation
Jaroslav Kober
Director Division Logistics
Rostislav Vašek
International Sales Director
Libor Belfín
Director Research and Innovation
Petr Kroča
Director OLTIS Slovakia
Jozef Fejfár
Chairman of the Board OLTIS Polska
Tomáš Kroča
Business consultant OLTIS Hungaria
Zoltán Nagy
References
More than 1000 customers in 25 countries: railway undertakings, operators and infrastructure managers, freight forwarders, carriers, shippers, universities, international associations and organizations etc.
Among others:
Advanced World Transport, Czech Republic
www.awt.eu

ArcelorMittal Ostrava, Czech Republic
ostrava.arcelormittal.com





Armáda ČR, Czech Republic
www.acr.army.cz





AŽD Praha, Czech Republic
www.azd.cz






BUDAMAR LOGISTICS, Slovakia
www.budamar.sk

ČD Cargo, Czech Republic
www.cdcargo.cz

České dráhy, Czech Republic
www.cd.cz

DB Cargo Logistics, Germany
www.dbcargo.com




DB Cargo, Germany
www.dbcargo.com




DB Schenker, Germany
www.dbschenker.com

DHL Express, Slovakia
www.dhl.cz

Express Group, Slovakia
www.expressgroup.sk

FORWARDIS, France
www.forwardis.com

GRUP FEROVIAR ROMAN, Romania
www.gfr.ro

HUPAC Intermodal, Switzerland
www.hupac.com

Kühne + Nagel, Czech Republic
cz.kuehne-nagel.com




LOKORAIL, Slovakia
www.lokorail.sk

LOKO TRANS Slovakia, Slovakia
www.lokotransslovakia.sk





Lovochemie, Czech Republic
www.lovochemie.cz

METRANS, Czech Republic
www.metrans.eu

MORAVIA STEEL, Czech Republic
www.trz.cz

NH – TRANS, Czech Republic
www.nh-trans.cz

Ostravská dopravní společnost, Czech Republic
www.odos.cz

PARAMO, Czech Republic
www.paramo.cz

PCC Intermodal, Poland
www.pccintermodal.pl





PKP Linia Hutnicza Szerokotorowa, Poland
lhs.com.pl

Rail Cargo Austria, Austria
www.railcargo.com

Rail Cargo Logistics, Czech Republic
www.railcargologistics.cz

SPEDICA, Czech Republic
www.spedica.cz

Správa železniční dopravní cesty, Czech Republic
www.szdc.cz

Synthos, Poland
www.synthosgroup.com

ŠKODA AUTO, Czech Republic
www.skoda-auto.cz

UNIPETROL DOPRAVA, Czech Republic
www.unipetroldoprava.cz

VÍTKOVICE STEEL, Czech Republic
www.vitkovicesteel.com

Železnice Slovenskej republiky, Slovakia
www.zsr.sk

Železničná spoločnosť Slovensko, Slovakia
www.slovakrail.sk

Železničná spoločnosť Cargo Slovakia, Slovakia
www.zscargo.sk

Žilinská univerzita v Žilině, Slovakia
http://www.uniza.sk





Partners
Our partners are leading companies of the European rail industry:
 Adif, Spain
 Advanced World Transport, Czech Republic
 Armáda ČR, Czech Republic
 AutoCont, Czech Republic
 AŽD Praha, Czech Republic
 CID International, Czech Republic
 ČD-T (ČD IS), Czech Republic
 ČD Cargo, Czech Republic
 České dráhy, Czech Republic
 European Passengers' Federation, Gent Belgium, Belgium
 FLOYD, Hungary
 FORWARDIS, Germany
 Fraunhofer Institut, Germany
 FS TRENITALIA, Italy
 Gaben, Czech Republic
 HaCon, Germany
 Hit Rail B.V, Netherlands
 Hupac Intermodal, Switzerland
 CHAPS, Czech Republic
 LEVEL, Czech Republic
 LOVOCHEMIE, Czech Republic
 MERIT, Czech Republic
 Microsoft, Czech Republic
 Ministerstvo dopravy, Czech Republic
 ORACLE, Czech Republic
 PKP LHS, Poland
 Politechnika Krakowska (Cracow University od Technology), Poland
 Rail Cargo Logistics – Czech Republic, Czech Republic
 RELIANT, Czech Republic
 RPP International, Czech Republic
 SNCF, France
 STARMON, Czech Republic
 SŽDC, Czech Republic
 Škoda AUTO, Czech Republic
 Transics, Czech Republic
 UIC, France
 UITP (Union Internationale des Transports Publics), Belgium
 UNIFE, France
 UNIPETROL DOPRAVA, Czech Republic
 UNIVERSITA DEGLI STUDI DI ROMA LA SAPIENZA, Italy
 UNIZA-Žilinská univerzita v Žiline, Slovakia
 XT-CARD, Czech Republic
 ZSSK Cargo, Slovakia
 Železničná spoločnosť Slovensko, Slovakia
 ŽSR, Slovakia
Membership
Czech Republic
ACRI – Assotiation of the Czech Railway Industry
SSL – Czech Association of Forwarding and Logistics
SP – Czech Confederation of Industry
ČLA – Czech Logistics Association
R.E.K – Reliant Expert Club
SDT – Association for Transport Telematics
HK – Czech Economic Chamber
ČESMAD Bohemia – Association of Road carriers
GS1  Czech Republic – Global Standard for identification, automatic data gathering and communication
ADSSF – Association of Transport, Forwarding and Service Companies
Czech ICT Alliance – official export alliance of the Czech Trade agency
Europe
UNIFE – Association of the European Rail Industry (Brussels)
OSJD – Organization for Cooperation of Railways (Warsaw)
CCTT – The International Association Coordinating Council on Transsiberian Transportation (Moscow)
UITP – International Association of Public Transport (Brussels)
RFE – Rail Forum Europe (Brussels)
IBS – Community of European Railway Forwarders (Berlin)
OPTA – Open Telematics Alliance (Frankfurt)
GETA – Green European Transport Association of Research & Development Organisations and Professional (Prague)
Polska Izba Producentów Urządzeń i Usług na Rzecz Kolei – Chamber of Railway Devices and Services Producers (Bydgoszcz)
Conferences
OLTIS Group is the organizer of international conferences and seminars, which came to the attention of wide public and were many times awarded. E.g. International Rail Freight Conference (IRFC 2013) was awarded by ACRI annual award in the category Event of the Year.
IRFC 2017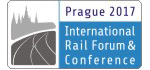 International Rail Forum & Conference
22.–24. March 2017, Prague
IRFC + ERRIC 2015

International Rail Freight Conference
European Rail Research and Innovation Conference
18.–20. March 2015, Prague
Eurasia Rail Freight Business | EURASIA RAILWAY FORUM
13.–15. March 2013, Prague
International Rail Infrastructure Conference
Infrastructure, Interoperability and Information Technology for European international rail transport
5.–6. November 2012, Bratislava

ERIC/NEWSPED 2012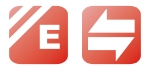 User Seminar of JERID and OLTIS applications
4.–5. October 2012, Olomouc
International Rail Infrastructure Conference
14.–16. November 2011, Bratislava
5. International Business Conference
22.–27. September 2011, Hotel Guadalmina SPA & Golf Resort, Spain
Euro-Asian Rail Freight Business
23.–25. March 2011, Prague
International Conference and Exhibition Railway Cargo Transport between Asia and Europe
4.–6. March 2009, Prague
International Rail Freight Conference
5.–7. March 2008, Prague
For more information see the Archive http://www.railconference.com.
Research and Innovations
European projects of research and innovation
OPTIYARD (S2R-OC-IP5-01-2017) [2017–2019]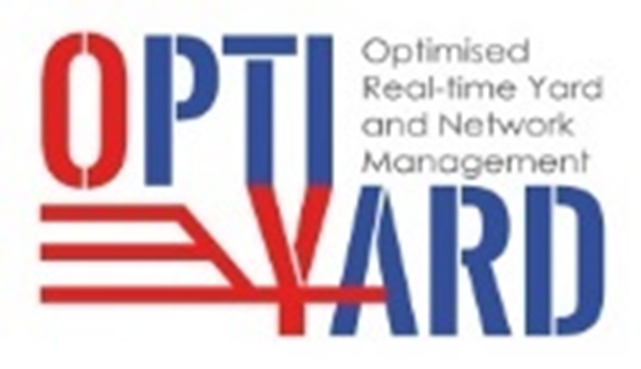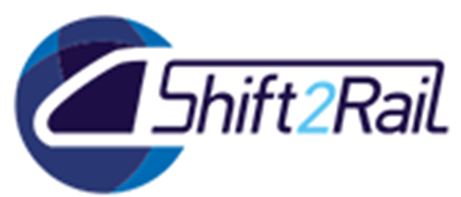 Optimized Real-Time Yard and Network Management
GOF4R (S2R-OC-IP4-01-2016) [2016–2018]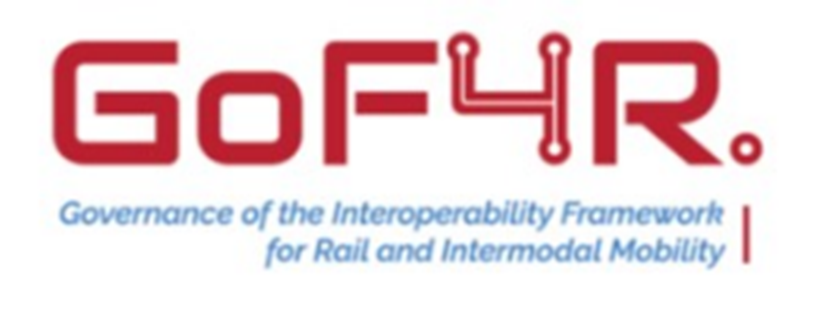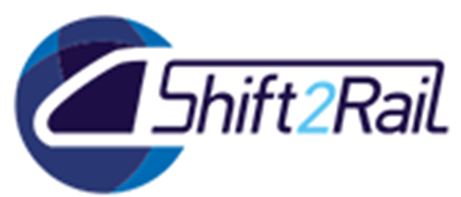 Governance of the Interoperability Framework for Rail and Intermodal Mobility
ST4RT (S2R-OC-IP4-02-2016) [2016–2018]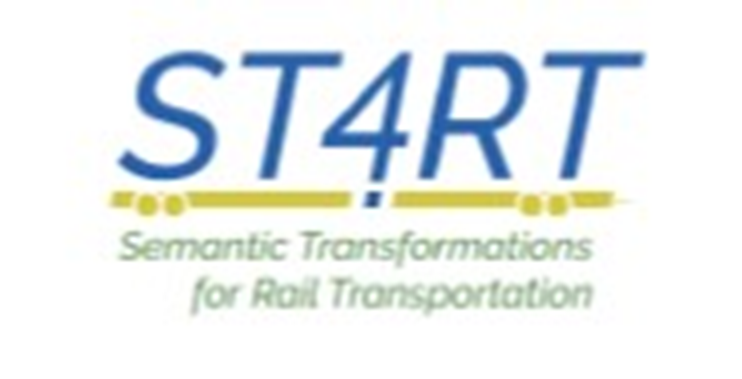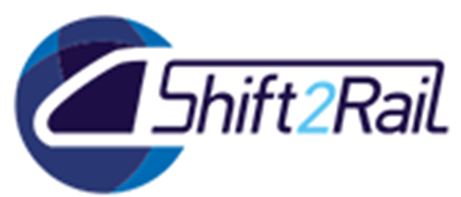 Semantic Transformations for Rail Transportation
VITE (S2R-OC-IP2-02-2016) [2016–2018]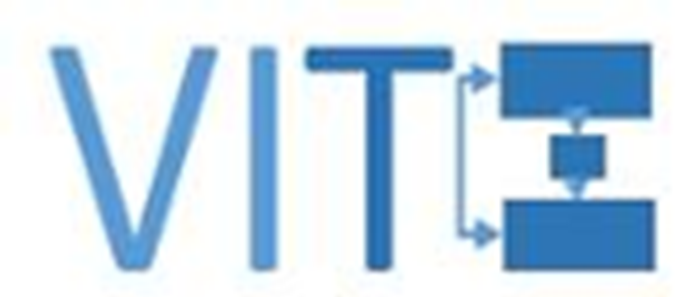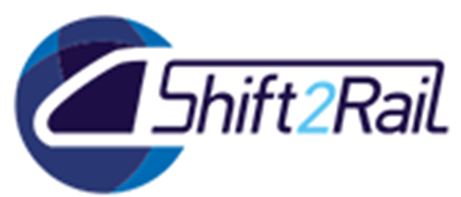 Virtualisation of the Testing Environment
IT2Rail (Horizont 2020, 1st Call) [2015–2017]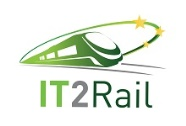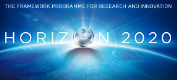 Information Technologies for Shift2Rail
CAPACITY4RAIL (Seventh Framework Programme, 6th Call) [2013–2017]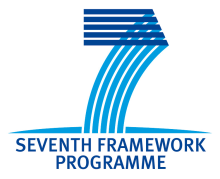 The project aims at development of new railway technologies for enhancing railway capacity till 2050
MERLIN (Seventh Framework Programme, 5th Call) [2012–2015]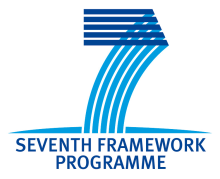 The project focused on energy efficiency targeting at a 10% reduction in energy consumption
D-RAIL (Seventh Framework Programme, 4th Call) [2011–2014]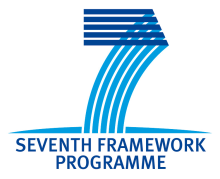 The project is focused on prevention in derailment in rail freight operation
EUREKA Projects

Projekt E! 11214 EPLOS [2017–2020]
European Portal of LOgistics Services
Projekt E! 11159 OPTILOAD [2017–2020]
Optimisation of loading of oversized goods and special equipment on open railway wagons
Projekt E! 11156 ERIC Mobile [2017–2020]
European rail information centre in freight transport for end-users on mobile platforms
Projekt E! 9173 EDMOND [2015–2018]
Electronic transport data services for monitoring of dangerous goods
Projekt E! 9172 MONET [2015–2017]
Central system for monitoring and evaluating of transport movements
Projekt E! 7663 INNOLOGI [2014–2016]
Innovative Logistics
Projekt E! 7624 TREX [2014–2017]
Development of IT support for exceptional railway transports, broad gauge and TSI implementation
Projekt E! 7619 TABLOG [2014–2017]
Use of mobile devices such as tablets & smartphones for data collection, data processing & operational process management
Projekt E! 6726 LOADFIX [2013–2016]
Development of the software web application for loading and fixing goods in railway freight wagons
Projekt E! 6725 REAL-BRIDGE [2012–2015]
Railway Euro-Asian Land Bridge Data Base System (Info Support of CIM/SMGS Transports)
Projekt E! 5025 LOGI-GATE [2010–2012]
RFID reader gate for railway rolling stock, road vehicles and storage mechanisms
Projekt E! 4509 EIMIS [2010–2012]
European inter-modal information system
Projekt E! 4062 LOGCHAIN+ ERWIN [2008–2011]
European railway infrastructure network
Projekt E! 3579 NARVIK [2006–2008]
European rail cargo portal
Projekt E! 3161 LOGCHAIN RAILMAP [2004–2007]
Electronic railway map of Europe [Awarded as the best EUREKA project in 2009]
Structural funds
NETWORK MODELING OF OPERATIONS IN RAILWAY TRANSPORT


The project is co-funded by the European Union [2015-2018]
The aim of the project is to develop a comprehensive information system for the support of railway passenger transport operators in the creation of their offer.
FOREIGN TRADE AND MARKETING OF THE COMPANY OLTIS GROUP


The project is co-funded by the European Union [2015-2017]
The aim of the project is the presentation of OLTIS Group at foreign exhibitions and fairs.
ACTIVITIES OF THE OLTIS GROUP COMPANY IN THE FOREIGN EXCHANGE MARKET


The project is co-funded by the European Union [2018-2019]
The objective of the OLTIS Group Company, a.s. in the Marketing project is to present itself at foreign trade fairs and exhibitions, acquire new customers and strengthen the position of the company at the foreign exchange market.
Certificates
The companies OLTIS Group a.s., OLTIS s.r.o. OLTIS Slovakia s.r.o., JERID, spol. s r.o. and CID International, a.s. were awarded management system certificates documenting that they have implemented and integrated management system according to the requirements of the international norms ČSN ISO 10006,ČSN EN ISO 9001, ČSN EN ISO 14001, ČSN ISO/IEC 27001 and ISO/IEC 20000.
In addition to the ISO certificates the OLTIS Group members are Microsoft Certified Partners and also Microsoft Gold Certified Partners.

Since 2012, OLTIS Group has raised the level of partnership with the company ORACLE from the level of SILVER to the level of GOLD partner. This means, that OLTIS Group is able to maintain not only its own products using the SW of the company, but also ORACLE applications themselves.

Integrated Management System Policy (ISR)
The Group provides complex IT services for transport and logistics with focus on large scale custom-made projects based on customer's specifications. Among our partners and customers there are the leading carriers, transport infrastructure operators and manufacturing companies in the Czech Republic as well as abroad (mostly in Slovakia and Poland).
The plan is to continuously operate and further improve the implemented integrated management system, which is designed according to the requirements and recommendationof the international norms ČSN EN ISO 9001 (QMS = quality management system) ČSN EN ISO 14001 (EMS = environmental management system), ČSN ISO/IEC 27001 (ISMS = information security management system), ČSN ISO/IEC 20000-1 (ITSM = IT services management) and ČSN ISO 100006 (PQM = project quality management system).




The below stated policy of the integrated management system interlaces the individual policies of the individual ISŘ sections. In all the sections of ISŘ we place the emphasis on strict adherence the valid legislation and in EMS especially on waste disposal and energy savings.
ISR policy formulation
In compliance with the above plan the group declares this policy of integrated management system.
To implement the group plans we will focus on realisation of the following principles:
1) High quality professional and qualified staff
2) Well working infrastructure
3) High quality of the provided services
4) Agreement with the contractual requirements of the customers from the view of meeting the defined SLA
5) Monitoring of the newly introduced products
6) Application of project management methodology
7) Following the trends of environmental protection
8) Safe work with information
9) Ensuring availability of information and its protection at the same time
10) Elimination of risks concerning the availability of the provided services and information security
Awards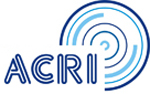 The annual ACRI 2014 award in the category Event of the Year for the successful organization of the conference IRFC 2013 (International Rail Freight Conference).
Authority: ACRI
Year: 2014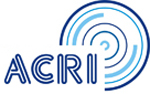 The annual ACRI 2013 award in the category Event of the Year for the successful organization of the conference IRFC 2012 (International Rail Freight Conference).
Authority: ACRI
Year: 2013

The Golden Chariot 2013 International Transport Award in the category "Achievements in Strengthening International Relationships in the Transport Sector"
Authority: Organizing Committee of The Golden Chariot Award
Year: 2013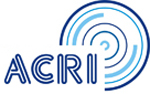 The annual ACRI 2012 award in the category Event of the Year for the successful
organization of the conference IRFC 2011 (International Rail Freight Conference).
Authority: ACRI
Year: 2012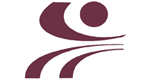 Award Lider Transportu Szynowego in the category Telematyka for the project KONTI
Authority: Transport i Komunikacja a Forum Transportu Szynowego
Year: 2010

2009 Innovation Award for the product "RailMap – Digital Railway Map of Europe and Asia" –
2nd place in this competition
Authority: Association of Innovative Entrepreneurship, Czech Rep.
Year: 2009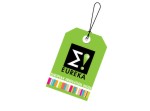 International EUREKA Innovation Days Award 2009 for the Project E!3161 LOGCHAIN+ E-RAILMAP
Authority:Eurostars
Year: 2009
Award of logistics innovations in the IT category – support for logistics – for the project "SIMON – System of Intelligent Monitoring of Wagons"
Authority: ATOZ Event
Year: 2008
Diploma for the 2nd place in the 10th annual competition Exportní cena DHL(Export Award DHL) in Small Company category
Authority: Czech Trade and DHL
Year: 2007
Award of logistics innovations in the IT category – support for logistics -for the projects "MDA Implementation into the Process of Distribution in ČSAD Hodonín".
Authority: ATOZ Event
Year: 2006
Awards of the 10th international fair Logistika, Transport a Spedice (Logistics, Transport and Forwarding) for results in introducing of IT in the field of railway and road traffic.
Authority: MCT i PVT, Poland
Year: 2004
Awards of the 8th international fair Logistika, Transport a Spedice (Logistics, Transport and Forwarding) for results in introducing of IT in the field of railway traffic.
Authority: MCT i PVT, Poland
Year: 2002
Editorship award for specialized PEPA software (today ERIC) for railway traffics of goods
Authority: Professional monthly LOGISTIKA
Year: 2001