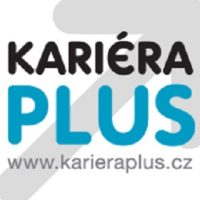 12.3.2019
We are going to look for new reinforcements to our team during the job fair Kariéra PLUS. This event is organized by VSB – Technical University of Ostrava in its campus and will be held on March 12, 2019. Come and visit our booth, we will be happy to answer your questions concerning a job within the OLTIS Group Company.
More than hundreds of companies and 4,000 visitors confirmed their interest to participate in this fair. Companies offer jobs, internships, trainee program, temporary work for students and also cooperation in terms of diploma thesis. Through this fair, companies can find young and perspective employees from a wide range of fields. Students and graduates from all universities in the Moravian-Silesian region, as well as the general public, come to this fair.
For more information, please visit: http://www.karieraplus.cz

29.01.2019
The companies of OLTIS Group are actively engaged with the concerned community through supporting and fostering healthy social life in a number of ways. For many years, OLTIS Group has supported Charity Šternberk, the Children's Home of Dagmar in Brno and the S.O.S family house for temporary stay "Sindbad". The profit from the Systemy kolejowe conference has been dedicated to Children's Villages in Ustron, Poland, and as in 2018 this year we will also contribute for rehabilitation of Terezka Hoňková, and for many other charity projects. Corporate promotional items are mostly purchased from sheltered workshops. Financial contributions will be dispersed among smaller sports clubs and interest organizations in areas of operation of the companies.
OLTIS Group places emphasis on minimizing the impact of its activities on the environment. The modern HQ of OLTIS Group in Olomouc is equipped with state-of-the-art technology and ranks among the energy-saving constructions.
For both heating and cooling, the air-to-air heat pump technology is utilized.
Rainwater from the building is collected in special tanks and distributed through separate piping to lavatories. Cleaning of the premises is done by using environmentally friendly cleansing agents. Employees follow the company instructions on minimizing waste, sorting waste into categories, reducing paper consumption and the application of these principles in the maximum possible extent in their respective units. Over the past ten years, our employees have been informed and educated through our corporate magazine on ecology, healthy lifestyle and nourishing food.

23.-25.1.2019
We would like to inform you that the 9th Polish-Czech-Slovak Railway Conference will be held in Wisla (Poland) on 23-25 January, 2019, which is an important event in the logistics and rail calendar. It will be a meeting of managers, railway experts, clients and institutions from Poland, the Czech Republic and Slovakia.
The conference program is available here http://systemy-kolejowe.railconference.com/
We cordially invite you to participate!