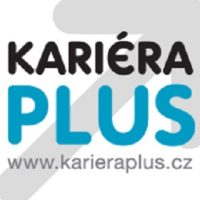 13.3.2018
The OLTIS Group Company will be one of the exhibitors at the CAREER PLUS fair which will be held on March 13, 2018 in Ostrava. Come visit the fair and inform yourself about the job opportunities and participation with our company!
CAREER PLUS is a job fair organized by VŠB – Technical University of Ostrava in its campus. The fair is attended by more than 100 companies and 5000 visitors. Companies offer jobs, internships, traineeships and half-time jobs for students and also cooperation in terms of academic dissertation. This fair promotes companies to find young and perspective employees from a wide range of fields. The fair is accompanied by academics, intellectuals and graduate students from all universities in the Moravian-Silesian region, as well as the general public.

1.2.2018
Dear customers, ERIC programme users,
As you have already noticed from the previous announcements placed on the web, in the ERIC programme bulletin and also during the personal discussion with our sales managers, the ERIC programme will be replaced by a new web application FRED since January 1, 2018. Currently, we are finalizing the transfer of the last ERIC licenses to the FRED application. Since February 1, 2018 the ERIC programme will no longer be updated. We will continue to provide only information about changes in the FRED application. We are convinced that the FRED application will bring new possibilities for using your purchased data and you will be satisfied with it at least as much as with the ERIC programme.
Thank you for your valued custom and we are looking forward to further cooperation.

7.–9.3.2018
We would like to inform you that the 8th Polish-Czech-Slovak Railway Conference will be held in Wisla (Poland) on 7-9 March, 2018, which is an important event in the logistics and rail calendar. It will be a meeting of managers, railway experts, clients and institutions from Poland, the Czech Republic and Slovakia. We cordially invite you to participate!
For more information please visit: